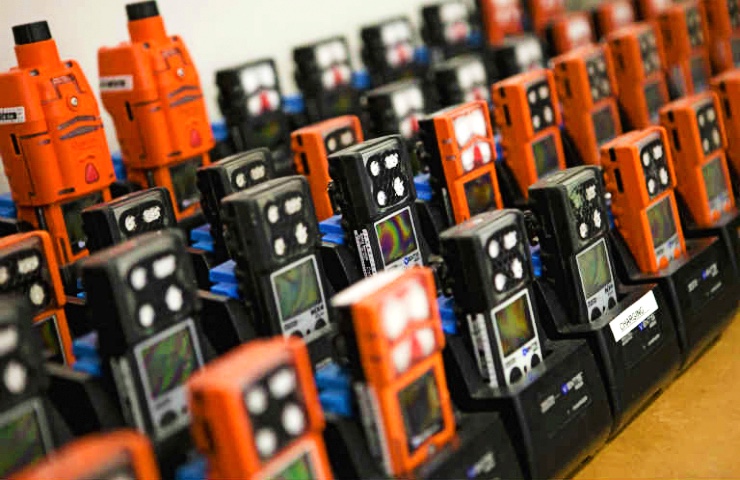 How do I choose a gas monitor? With companies promoting so many features as must-have, it's not easy. The 8 key features you need are…
With so many features promoted by suppliers as must-have, best in class, best thing since sliced bread… it is understandable that you might ask: How do I choose a gas monitor?
Choosing a personal gas monitor can be daunting task, given the numerous options available in the market. How do you know which features are 'need to have' vs 'nice to have' vs waste of money?
With advancements in technology, gas monitors now make it easier for you to make safe decisions. In this article, we identify and discuss the 8 key features you need to make people safer at work.
If you choose gas monitors that satisfy the following 8 criteria, your users will no longer be left scratching their heads, wondering…
Why are there negative readings?
How do I know if a sensor is poisoned?
Can I keep working through an alarm?
Is this gas monitor working?
How do I choose a gas monitor?
Let's dive into the 8 key features you need when choosing a gas monitor…
1. Monitor the Appropriate Gases
The reason you're asking how to choose a gas monitor is because there's a possibility of gas hazards in your environment, right? It might seem a bit obvious but the first feature your gas monitor should therefore have is the ability to monitor the right gases for your environment.
The first step is to understand the atmospheric hazards at the site, the number of gases to monitor, and any gases that could cause cross-interference.
While there's no magic-bullet gas monitor that can detect every combination of gas hazards, a personal multi-gas monitor is an excellent place to start, allowing for sensor options to monitor the gases that pose the most danger.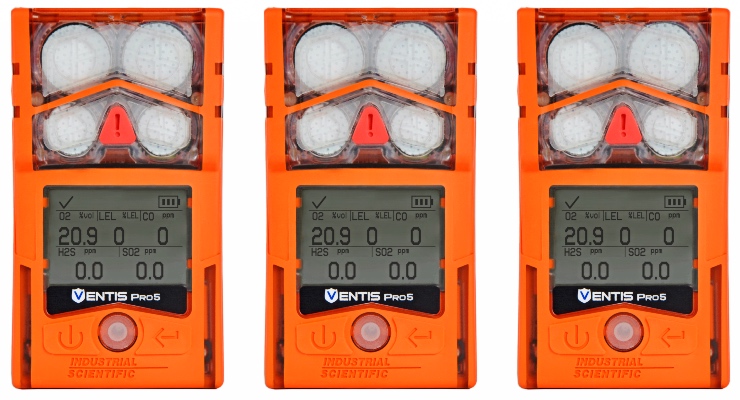 2. Use the Relevant and Site-Appropriate Measurement Ranges
Second, care should be taken to ensure that the alarm settings in your gas monitor are correct, and especially that they are applicable to the hazards and environmental factors specific to the site where you are deploying the equipment.
In New Zealand, the best reference document is the Workplace Exposure Standards published by Worksafe NZ. This was most recently updated in April 2022 and you may wish to refer to our earlier blog where we de-mystified this highly technical topic:
https://www.gasdetectors.co.nz/workplace-exposure-standards-for-airborne-contaminants-2022-faq/
3. Flexibility to Suit The Application
Third, the gas monitor's flexibility to suit the application is critical, especially for those working in confined spaces, conducting remote sampling, or looking for a multi-tasking monitor.
Some gas monitors are compatible with slide-on pumps, making it possible to use one monitor in many situations instead of having to stock both pumped and non-pumped models.
With a pumped gas monitor, whether it be slide-on or dedicated, you can pull air from an area that could contain toxic or combustible gases without having to enter it.
The pump doesn't give the gas monitor the ability to measure more gas or perform any better, it just protects people by allowing the atmosphere to be tested without having to enter the potentially dangerous space. Once the space has been remotely monitored you'll know whether it is safe to enter.
Slide-on pumps reduce the weight of the gas monitor and extend its battery life, which is another good reason for considering them.
4. Status Alerts and Maintenance Reminders
Fourth, the gas monitor should offer status alerts and maintenance reminders, which newer multi-gas monitors provide through on-screen status messages that are visible at a glance before turning it on.
These messages make it easy to see the gas monitor's battery status and that the right sensors are installed. This is especially valuable when monitors are shared with others.
Pre-programmed maintenance reminders such as "BUMP DUE" or "CALIBRATION DUE" also appear automatically on the screen, which removes doubt about a gas monitor's readiness for use.
5. Full-Screen Alarms and Emergency Action Messages
Fifth, the gas monitor should provide full-screen alarms and emergency action messages.
Full-screen alarms do just that, they use the full screen to display information on the sensor that has gone into alarm. This allows the operator to focus on the gas that is causing the alarm without being distracted by non-critical data, reducing cognitive load and leading to faster reactions when every second counts.
When a gas monitor goes into alarm, knowing exactly what to do saves lives. Action messages aligned with alarm set-points can be programmed into the gas monitor. These messages reinforce safe behaviour and provide the correct action to be taken.

Messages such as "EVACUATE" and "WEAR SCBA" make it easy for operators to know exactly what to do without having to think about it.
6. P2P Connectivity
P2P (peer-to-peer) connectivity connects adjacent gas monitors, enabling the automatic exchange of such things as gas readings, distress signals and man-down alerts.
P2P connectivity removes the guess work about what to do when a gas monitor goes into alarm by providing the information you need to take prompt action.
In the event of a gas hazard, man-down, or panic situation that activates a gas monitor's alarm, all connected devices within the group will immediately receive a notification on their individual gas monitors, indicating who is at risk and the reason for the danger.

Workers can also receive notifications from area gas monitors outside their immediate work area, forewarning them of approaching gas hazards.
This functionality is especially important when working in confined spaces. According to international research, over 60% of fatalities in confined spaces involve rescuers who perish while attempting to save an incapacitated colleague. By linking gas detectors via P2P connectivity, all team members receive the essential information required to make life-saving choices.
7. Real-Time Monitoring
Consider the capabilities you might require from your gas detectors not just now, but over the next 4-8 years. The rise of the Industrial Internet of Things (IIoT) has resulted in an increasing number of connected gas monitors, which are expected to become the norm within the coming decade.
Even if you are not currently prepared for connected safety measures, you would be well advised to future-proof your operation by choosing gas monitors with built-in IIoT technology capabilities. This ensures compatibility with real-time monitoring software should you choose to implement it later.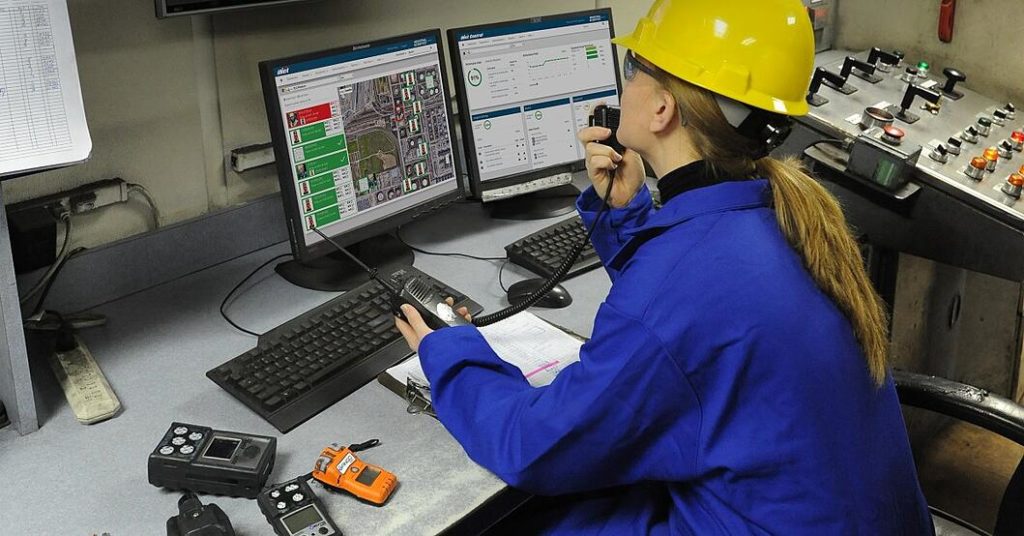 Real-time monitoring represents a significant advancement in gas detection, as it enables safety managers to monitor when workers encounter hazards, the nature of the hazard, the worker's location, and whether assistance is needed.
By providing safety managers with real-time information, live monitoring enhances safety outcomes and enables prompt responses during emergencies.
By providing safety managers with real-time information that allows them to respond promptly in the event of an emergency, live monitoring greatly improves safety outcomes.
To enable real-time monitoring, a dedicated gateway, cellular, or Wi-Fi connectivity is typically required to transmit data to the cloud. Some gas monitors are designed to allow the addition of this functionality over time as your needs evolve.
8. Cost-Effective Maintenance
The effectiveness of your gas monitor is directly linked to an effective maintenance strategy. Unfortunately, many companies lack even a maintenance plan. In fact, data from Industrial Scientific's iNet® Control database reveals the shocking fact that only 20% of users perform daily bump tests.
When time is scarce and urgent repairs take priority, routine gas monitor maintenance is often delayed. Subscription-based service programs offer a solution via leased gas monitors, which are paired with docking stations thus automating regular maintenance and significantly reducing the need for repairs.
When a docking station detects declining performance in a gas monitor, it automatically orders a replacement one. This helps prevent gas monitor downtime, removes the administration of warranty claims, and eliminates the costs associated with replacement parts or spare monitors. Upon receiving the replacement gas monitor, you simply return the old one.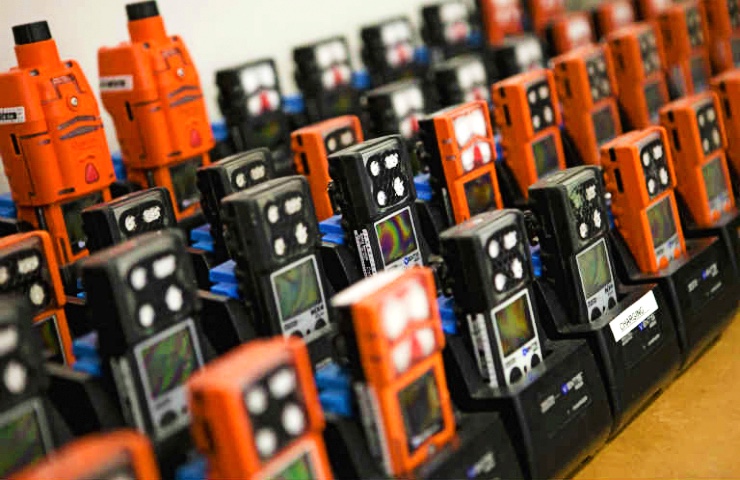 Conclusion
To conclude the answer to the question, "How do I choose a gas monitor?", there are 8 key features that are must-have requirements. Choosing a gas monitor with the 8 must-have features outlined in this article will ensure a safer work environment.
By monitoring the right gases, matching the measuring ranges with PPE requirements, having flexibility, status alerts, clear alarms, durability, user-friendliness, and cost-effectiveness, the gas monitor can provide accurate and reliable gas detection.
How do I choose a gas monitor? Get in touch for objective answers to your questions…
Enquire Here…