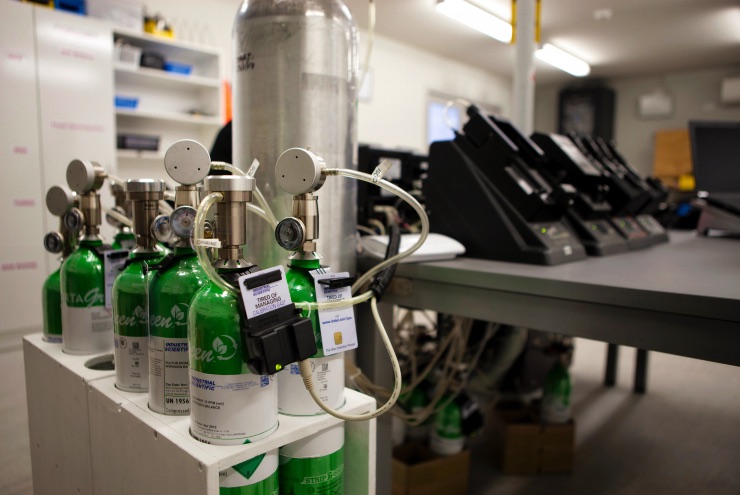 WorkSafe periodically review the Workplace Exposure Standards for airborne contaminants. This FAQ summarises the latest update of April 2022.
Workplace Exposure Standards (WES) are the levels of airborne contaminants to which people can be repeatedly exposed each day without coming to harm.
The 13th edition of WorkSafe New Zealand's Workplace Exposure Standards became effective in April 2022.
It is important that the relevant people within a PCBU (a Person Conducting a Business or Undertaking, aka "organisations") understand these changes and take the standards into account when designing and implementing systems to protect people from potential harm.
This is a pretty technical topic so we've boiled down the key facts into the following set of FAQs.
Feel free to contact the gas detection experts at Entec to discuss Workplace Exposure Standards for airborne contaminants in more detail…
Q. So, what's actually changed?
WES includes levels for a wide range of airborne substances. The changes in this most recent 13th edition of the WES include (but are not limited to)…
Carbon Monoxide,
Formaldehyde,
Methyl Bromide, and
Toluene.
While the latter three target gases are not widely found, Carbon Monoxide is extremely common; it's one of the predominant target gases that Entec's gas detection customers seek to protect themselves from.
The changes introduced in April 2022 have reduced the permissible contaminant levels, i.e. the regulations are now more stringent.
Q. How does this affect my gas detectors?
Entec uses the WES as the benchmark alarm settings when it is configuring a gas detector. This means that a new gas detector, or a gas detector which has been serviced in Entec's gas detection laboratory, will use these alarm settings by default.
It's important to note that individuals and organisations can override these default settings and apply their own alarm points, based on their own risk management processes.
In essence, the updated alarm setting changes the concentration of the target gas at which the gas detector will go into alarm.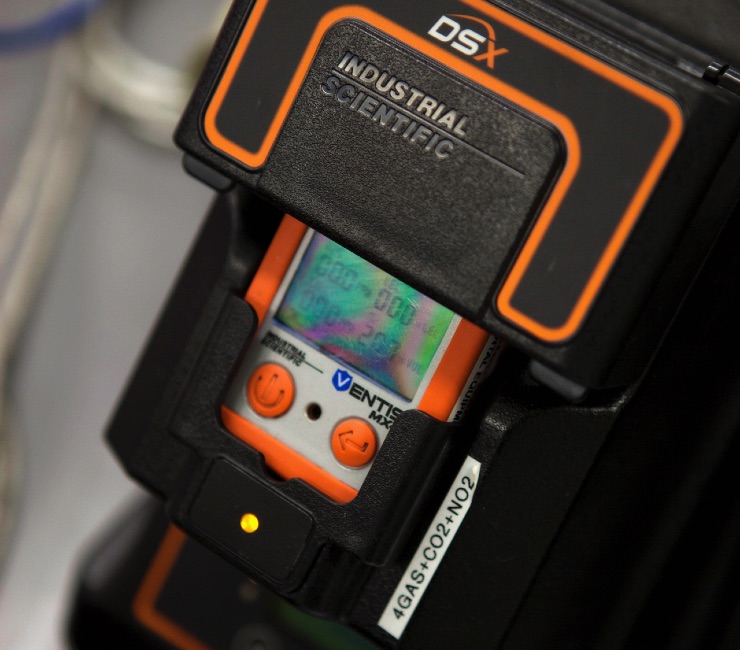 Q. Where can I learn more about the Workplace Exposure Standards?
The updated standards themselves are available at:
https://www.worksafe.govt.nz/topic-and-industry/monitoring/workplace-exposure-standards-and-biological-exposure-indices/.
If you'd like some help in understanding how to practically apply this updated information to your own organisation's health & safety management practices, please reach out to our gas detection team.

We deal with this topic every day and can offer some practical suggestions.
Q. This does seem highly technical; can you unpack some of these terms in plain language for me?
Here's a glossary of some of the key terms…
WES
Workplace Exposure Standard
TWA
Time Weighted Average. This is the average airborne exposure in any 8-hour work shift of a 40-hour work week which shall not be exceeded.
STEL
Short Term Exposure Limit. This is the maximum permitted exposure during a 15-minute period. The WES -TWA limit still has to be met.
Ceiling
The maximum concentration of an airborne substance – either biological or chemical – that should never be exceeded under any circumstance. It is the maximum concentration to which a worker may be exposed to at any time without incurring the risk of adverse health effects.

If no ceiling value is given, a good guide is 3 times the WES value.

Exposure values are usually expressed as milligrams per cubic metre (mg/m3) and/or parts per million (ppm).

BEI
Biological Exposure Index. Biological Exposure Indices are a measure of how much of a substance or its metabolites is taken up in body fluids such as blood or urine or even exhaled air.

BEI is measured using biological monitoring through regular blood or urine sampling and the monitoring result is compared to the BEI established for the specific substance.

There are far fewer published BEI values.

PES
Prescribed Exposure Standard means a workplace exposure standard or a biological exposure index that has the purpose of protecting persons in a workplace from harm to health and that is prescribed in:

1. regulations; or

2. a safe work instrument (SWI)

PCBU
Person Conducting a Business or Undertaking. This is the party defined in the relevant legislation (Health & Safety at Work Act 2015) as being responsible for the health & safety of workers, and others influenced by its work.
Get in touch to discuss Workplace Exposure Standards for airborne contaminants in more detail…
Enquire Here…