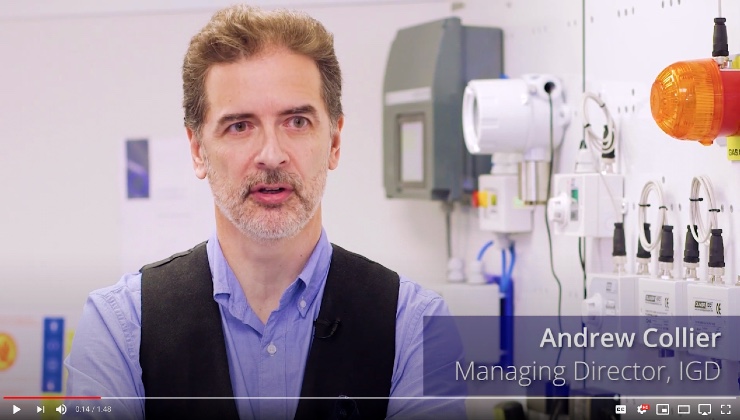 Entec adds a new suite of fixed-point gas detector products to its stable of proven gas detection equipment from some of the world's leading manufacturers.
International Gas Detectors (IGD)
The International Gas Detectors range of products is suited to industrial and commercial applications and Entec is proud to represent them in the New Zealand market.
Addressable design
With its two-wire addressable design, the complete system can be installed at a fraction of the cost of a traditional fixed gas detection system.
IGD fixed-point gas detector overview
This brief 1m48s video gives an overview of the IGD fixed-point gas detector solution…
Applications
The IGD system is perfectly matched for safe area applications such as HVAC and building services, refrigeration, workshops, laboratories, car parks, waste water treatment plants and many more.
The equipment itself is more cost effective than traditional hazardous area analogue transmitters, and the daisy-chain nature of the addressable design greatly reduces cable lengths and installation costs.
Two-wire system
The system runs on a two-wire design, with the same wire providing signal data and power in between the detector heads and the controller.
This equipment also has outstanding flexibility and expandability. Each gas detector head has 7 I/O ports. This means that beacons, call points and other devices can be connected off the most convenient head – again, minimising installation time and cost.
By the same means, additional detectors can be added in the future with minimal fuss due to the expandability of the system.
Detectors and controllers
IGD manufacture gas detectors for a wide range of toxic and flammable gases. They also have a range of controllers for local control and monitoring, and for interconnection into a site DCS or BMS.
Entec support
As with all of Entec's gas detection equipment, we back up IGD's excellent products with in-depth knowledge, assistance with application engineering and design, and a turnkey offering of installation, commissioning, training and life cycle maintenance and calibrations.
If you need a fixed-point gas detector system for a single gas, or a range of gases, contact the Entec team today for advice.
For a fixed-point gas detector at an entry-level price, get in touch now…