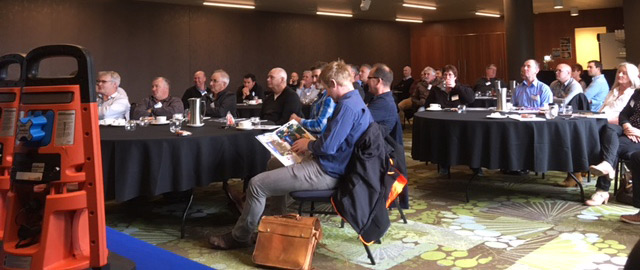 Last month we ran two gas detection seminars with Industrial Scientific. The 4-hour technical seminars explored the latest technology & coming innovations.
Part of an international gas detection seminar series
New Zealand was the first international stop on Industrial Scientific's worldwide seminar tour. First up was Pittsburgh, Houston, Los Angeles and Edmonton. Then it was off to New Zealand for seminars in Auckland and New Plymouth. The following week the road show moved to Australia.

Seminar content
The "Innovate 2017 – Gas Detection Advances" seminars covered…
LENS Wireless mesh technology
Industrial Scientific's proprietary LENS Wireless mesh technology allows you to create a network of 2 to 25 gas detectors.
Connectivity for safety
This wireless connection between instruments enhances safety on site. Team members are immediately alerted to any alarms or notifications within the team.
For example, a high H2S reading on one gas detector is immediately broadcast to all other instruments in the network.
Person-specific and location-specific alerts
iAssign tags attach to people's clothing (usually the hard hat) or locations within the plant. This allows alarm messages to also become person-specific or location-specific.
Hands-on sessions
Included in the gas detection seminar were hands-on sessions. Attendees worked in small groups to learn the process of linking gas detectors together. They also learned how to assign an instrument to themselves.
The demonstration showed how quick and simple it is to establish a site network between portable and area gas detectors.
iNet Control dashboard
The last session of the gas detection seminar covered the iNet Control dashboard. This dashboard captures all usage of the fleet of gas detectors. Examples of the information captured include…
Dates and times each gas detector was switched on and off
Gas readings captured
Any alarm events
This in itself provides an excellent management tool by…
Establishing a record trail, and
Allowing observation of any gas trends on a site.
iNet Now
The next iteration of iNet was also demonstrated. iNet Now, to be launched later in 2017, allows real-time monitoring of gas detectors back to the dashboard.
Here's how it works. Ventis Pro multi-gas portable gas detectors communicate by Bluetooth to a communication gateway. This is usually a smartphone, or an intrinsically-safe gateway device if required.
The iNet Now dashboard provides an aerial view of the site. This aerial view shows all connected gas detectors, and their current status. This provides an even greater level of reporting gas conditions on site. It also allows a rapid and tailored response in the event of an alarm.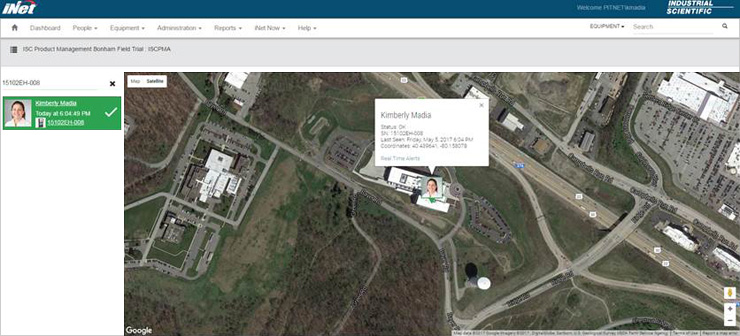 Attendees
The Innovate 2017 gas detection seminars attracted a total of 50 customers. Users included hands-on operators, operational managers, health and safety managers, and occupational hygienists.
Attendee feedback was overwhelmingly positive. Most attendees named the hands-on demonstration as their favourite part of the event.
Did you miss out?
If you were unable to attend the recent Innovate 2017 gas detection seminars, all is not lost. We are happy to tailor a seminar for any individual or company.
If you'd like more information, or to arrange a visit, contact us now…
Phone us on (06) 758-3030, or
Email us at gas@entec.co.nz, or
Send an online enquiry below…
---