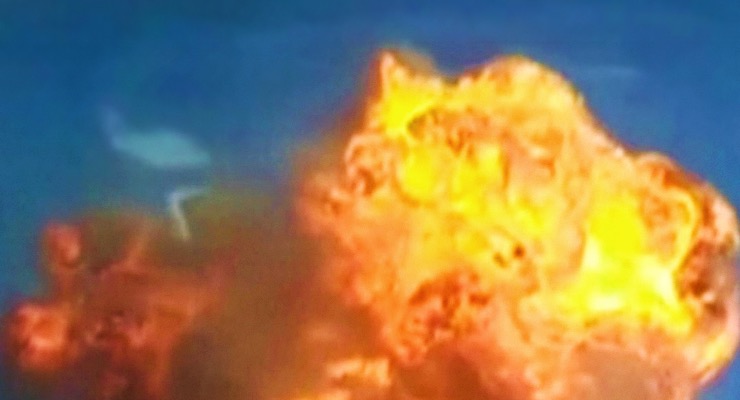 We have more industrial sites than ever asking us to help them manage gas risks with our range of fixed gas detection systems and products.
Entec is unique in that we can also provide turnkey installation and commissioning. Plus life cycle service and calibrations.
Coupled with our decades of experience and our access to excellent products from leading manufacturers, we're thrilled that more customers are trusting us with their problems to solve.
Fixed Gas Detection Case Studies
The types of gas detection applications we work with continue to get more diverse. The fixed gas detection case studies section of our website details a number of different applications.
The No-Equipment-Required Case Study
One of the case studies in that section doesn't even involve new equipment. Rather, it revolves around the spotting of a technical issue by one of our experienced technicians.
While carrying out a routine service visit at a fertiliser storage site, our technician noticed that one of the sensors was installed in an incorrect location. This rendered the sensor incapable of sensing the gas it had been installed to detect.
This was both a waste of money and, more worryingly, provided the customer with a false sense of security. They didn't have the level of protection built into their safety system that they thought they did. In simple terms, they thought they were protected when they weren't.
Fortunately, once reported this was a relatively simple fix. The site is now compliant and its personnel are better protected by a gas detection system that actually functions the way it should.
Exploding Liquor
Another recent new installation was in the burgeoning industry of small-scale distilleries.
You will undoubtedly be aware of the rapid growth in boutique distilleries. Premium spirits are enjoying a renaissance and a large number of new manufacturers have come into the market.
One of the by-products of the distilling process is ethanol. The liquid is flammable and ethanol vapour can be highly explosive if mixed with the right (wrong?!) mixture of oxygen.
At this particular distillery, Entec was involved at the design phase and helped to specify the correct gas detection equipment.
Our technicians then installed the system in conjunction with the site's electrical construction contractor. Our service team commissioned the system and now regularly attends site for routine service and calibrations.
Bread & Butter
Electrical and instrumentation installations in hazardous areas is part of Entec's 'bread and butter' work. It's an environment we understand and our tradespeople and technicians are all suitably trained with the correct endorsements.
If you'd like to get in touch with details of your site and the gas hazards present, we'll happily come up with some options…