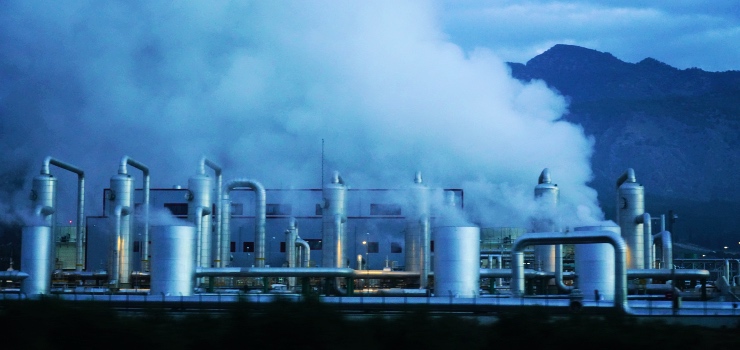 For such a common substance, CO2 is surprisingly hazardous. Learn the basics of where and why you will find carbon dioxide in the workplace.
Carbon dioxide (CO2) is prevalent across many workplace environments. For such a widespread and naturally occurring substance it is surprisingly hazardous. In this article we discuss the basics of where and why CO2 is so commonly found around the workplace.
Also included is a case study on how one large geothermal business improved its gas detection practices to increase worker safety.
Where will you find carbon dioxide in the workplace?
We exhale CO2 when we breathe, so it's pretty much anywhere we go. In these modest quantities it is not dangerous, even in indoor environments.
Carbon dioxide is also produced by fermentation and decomposition processes, and can be vented as part of extractive industries such as oil & gas and geothermal fields.
CO2 also has many uses and is manufactured and distributed widely across industry.
CO2 is commonly found…
as a preservative and dispensing agent in bottling and beverage industries
as a fast-freezing agent during food processing
as an asphyxiation agent in fire-fighting equipment
used to accelerate the fermentation process in brewing and wine making
around the extraction of petroleum products and steam from the ground in the oil, gas, and geothermal industries
to enhance plant growth in greenhouses
being a primary component of landfill and sewage treatment digester gas
Hazards of high carbon dioxide (CO2) concentrations in the workplace
Exposure to higher concentrations of carbon dioxide (CO2) can have significant toxic effects on humans, specifically…
The typical indoor measurement range of CO2 is 300-600 parts per million (PPM). When the concentration of CO2 rises above this level, people begin to feel tired and listless.
Concentrations of CO2 from 3,000-5,000 PPM may cause increased respiration, disorientation, and headaches.
CO2 concentrations of 8,000-12,000 PPM may cause nausea and vomiting and lead to unconsciousness if the victim is not moved to fresh air or given oxygen.
Carbon dioxide concentrations of greater than 15,000 PPM can cause rapid circulatory insufficiency leading to coma and death.
How to detect carbon dioxide?
There is a wide range of both portable and fixed gas detectors that can detect carbon dioxide. The gas detection experts at Entec can help to recommend and demonstrate a variety of equipment, based on your actual application.
Oxygen deficiency and other CO2 proxies
Sometimes a proxy measurement of CO2 (such as measurement of oxygen deficiency) is used. This must be treated with caution, however, because it is far from an accurate means of measuring actual CO2 levels.

Most accurate method to measure CO2 concentrations
Infrared technology is the best means of CO2 detection, offering excellent accuracy and reliability with low maintenance costs.
Other sensor technologies are particularly prone to cross-sensitivity and humidity, and therefore do not provide the most accurate measure of carbon dioxide levels.
Industrial Scientific uses an infrared sensor in its Ventis Pro5 portable gas detectors and Radius BZ-1 area gas monitors.
Case study: a large roll-out of portable CO2 detectors
New Zealand has a large and growing geothermal energy industry. One of the major players conducted a trial in 2021 with an initial order for 20 Industrial Scientific Ventis Pro5 portable gas detectors. These five-gas detectors were configured to detect O2, LEL, CO, H2S and CO2.
The trial ran for eight months at the end of which the notable improvements over the incumbent equipment were…
All-round satisfaction with the functionality and reliability of the instrument itself.
Greater battery run time, allowing instruments to be deployed in the field for longer shifts.
Superior service and reduced turnaround times offered by Entec's gas detection lab in New Plymouth.
The geothermal company then purchased a further 75 Ventis Pro5 gas detectors for use across its sites, and is also encouraging its fleet of support contractors to be similarly equipped.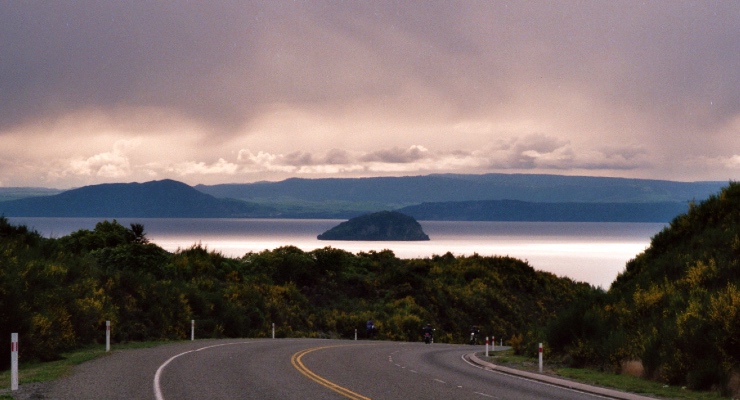 Taupō – new growth for Entec
Based on the large geothermal industry, new renewable energy developments, and the wider industrial sector in dairy, food and beverage, pulp & paper, and infrastructure, Entec has identified the Central North Island as a key region for the future growth of our business.
We are currently in the process of opening new premises in Taupō and recruiting local people to add to the large and high-performing Entec family.
Get in touch to learn more about carbon dioxide in the workplace and CO2 detection…
Enquire Here…
Fields marked with an * are required
Complete this form to get a firm quote or to make a general enquiry…
ninja_form id=9