What is the best portable gas detector? Here is our very biased but well-informed answer and guide to upgrading your gas detection fleet.
You likely already know that the Ventis® MX4 multi-gas portable gas detector is one of the most rugged, reliable 4-gas monitors in the world.
But did you know that Industrial Scientific also offers a 5-gas detector that can detect hazardous gases like ammonia, phosphine, sulphur dioxide, and much more?
And can be configured with a new infrared sensor that offers the most reliable detection method of carbon dioxide?
Oh yes, and a new PID sensor that allows this instrument to detect volatile organic compounds (VOCs), plus four other gases at the same time?
Introducing the Ventis Pro5. It is, in our humble opinion, the best portable gas detector in the entire universe!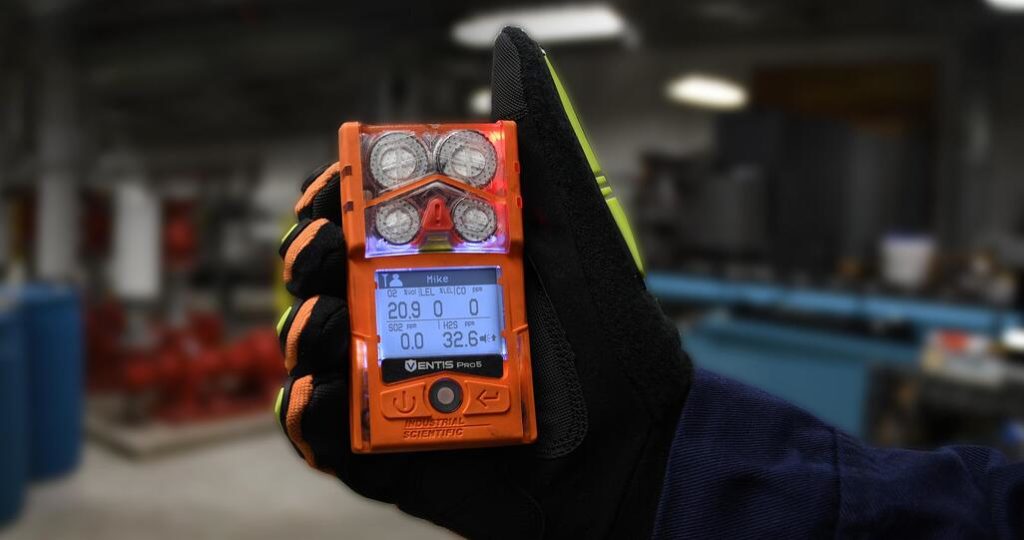 Improving on our previous best portable gas detector
If you like the Ventis MX4, an established favourite, you'll love the Ventis Pro5. It's now our best portable gas detector that not only detects five gases but also adds these advantages over the Ventis MX4…
Sharing readings between detectors. We call this "connected safety". If you're carrying a gas detector that goes into alarm, as well as being notified audibly and visibly on the device itself, your co-workers in the same plant area will also be notified of your gas detector's readings and alarm status.
This uses a proprietary mesh wireless protocol that works "right out of the box" – no site infrastructure or IT configuration required.
This is especially valuable in confined space applications with a safety watch employed. The safety watch can view the gas readings of his/her co-workers within the confined space in real time.
Panic and man-down functions. You can manually put the gas detector into alarm by hitting the panic button, or with the man-down feature turned on you can have the detector sound an alarm in the event of a fall or prolonged lack of movement.
Compatibility with existing gas detection hardware. The Ventis Pro5 is fully compatible with the chargers, pumps, probes, and docking stations that you currently use with the Ventis MX4.
Plus, the communications protocols are common with the Radius BZ1 area gas monitor, allowing you to simply establish a local wireless network to connect multiple Ventis Pro5 and Radius BZ1 instruments.
Identify personnel and plant locations. Using iAssign tags, gas detectors can be "tagged" to individual users, and/or to plant locations. This is a simple process that takes just a few seconds, and it allows the detector's operating data to be more richly analysed (see next point).
Industry-leading system for record keeping and behaviour analysis. Industrial Scientific's iNet Control system is a cloud-based database that gives you access to all of the operating history of your gas detection fleet. Data is automatically uploaded to iNet Control whenever your gas detectors are placed in a docking station.
You can analyse the data for trends on gas exposure levels, to the level of an individual person or a specific area of your plant. And you can view the maintenance history, bump test and calibration status of your detector, and much more beside.
Live monitoring. The pinnacle of proactive monitoring of your gas detection fleet. Using a site's wireless network or connection to a cellular network, your fleet of Ventis Pro5 detectors and Radius BZ1 area monitors can be monitored live on any web browser in the world, using the iNet Now platform. The identity, location, gas reading and alarm status of all instruments is displayed on screen.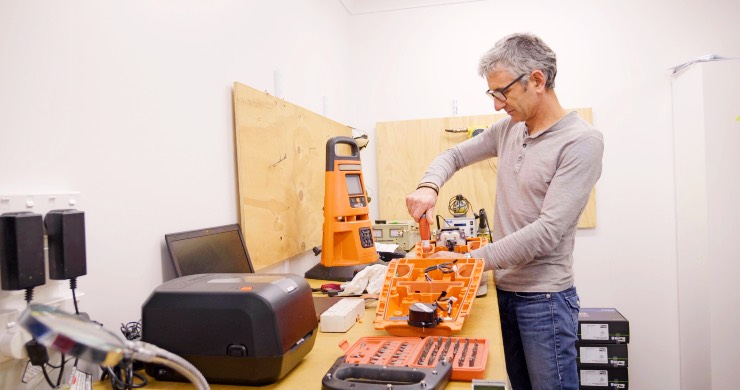 Backed up with outstanding local service
As with all gas detection equipment that we sell, Entec supports the nationwide fleet of Ventis MX4 and Ventis Pro5 gas detectors with outstanding after-sale service. We pride ourselves on the quality of our workmanship and – crucially – our very fast turnaround times to get your potentially life-saving equipment returned to you after service or calibration as quickly as possible. It's all part of our aim to be the best portable gas detector service provider in New Zealand.
Get in touch to learn more about the best portable gas detector and how best to upgrade your fleet…
Enquire Here…