Ventis MX4 is a 4-gas detector with such legendary ruggedness and dependability that it now comes with a standard extended 4-year warranty!
Industrial Scientific has just underlined its confidence in the dependability of the Ventis MX4 4-gas detector by extending the standard warranty out to an exceptional 4 years.
Not only does this provide peace of mind over unplanned repair costs or equipment failures, it substantially lowers the typical cost of ownership of this instrument.
Entec still has limited quantities of the Ventis MX4 4-gas detector at the special price of $847 +GST.
Ventis MX4 4-gas detector functionality
The Ventis MX4 4-gas detector is an extremely reliable and popular portable gas detector, configured to detect LEL, CO, O2 and H2S.
The basic unit is shipped at this special price with a battery charger and calibration fitting.
Alternatively, a complete portable kit includes the gas detector, battery charger and calibration fitting with the addition of a calibration gas bottle, regulator and tubing plus a rugged carry case, all for the special price of $1,377 +GST.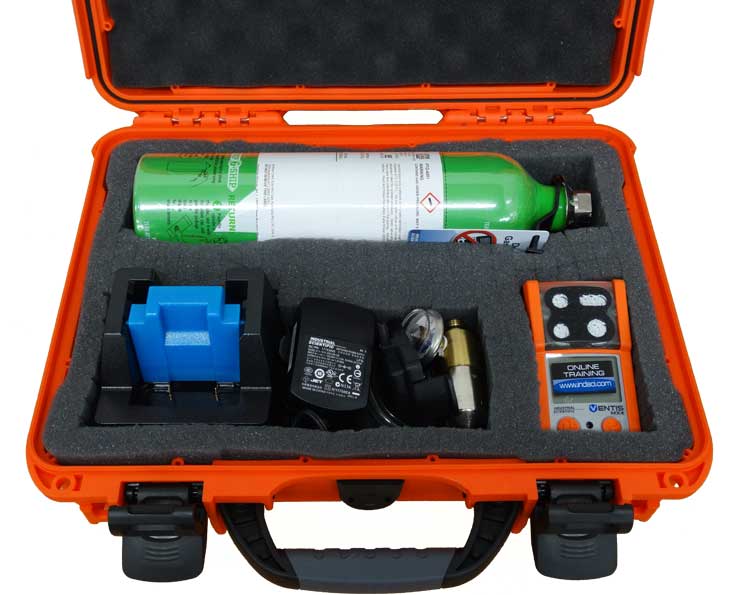 Cost of ownership
A gas detector requires regular calibration and replacement of sensors over its life in order to preserve its life-protecting functionality.
Typically, the O2 sensor requires replacement after 2 to 2½ years, and the other sensors require replacement before the end of the 4th year.
The new extended warranty means that those sensors will be replaced by Entec – free of charge – within the first 4 years after purchase.
The only cost of ownership, therefore, is periodic calibrations and bump tests.
We recommend bump testing before each use (which requires a small volume of calibration gas), and a 6-monthly calibration.
Calibrations can be performed in Entec's service lab, or owners can calibrate their own instruments using a DSXi docking station (or manually, with the calibration fitting).
Local, excellent service
Entec's service lab is accredited by Industrial Scientific as an Authorised Service Centre (one of few outside North America). We enjoy an excellent reputation for fast turnaround times, proactive advice and friendly customer service.
The fine print
The Ventis MX4 4-gas detector is available with a range of other sensors for more specialist applications (e.g. sulphur dioxide and nitrogen dioxide). The 4-year warranty, and the special pricing, only applies to the most popular configuration: LEL, CO, O2 and H2S.
Any damage caused by impact, immersion, abuse or operating the instrument out of its normal operating conditions is not covered by the warranty.
The 4-year warranty applies to all Ventis MX-4 gas detectors manufactured after 1 January 2020.
In closing
If you need to add to your existing Ventis MX4 fleet, or need a new instrument, or are thinking of converting from another manufacturer, we'd love to hear from you.
Jump on board with Entec and the outstanding Ventis MX4 by contacting the gas detection team today…
We have limited stocks at these prices, so get in touch now!