They're out of sight but not out of mind… our new Blackline G7 lone worker man down alarm device helps safeguard lone workers, especially in remote areas.
People working by themselves are generally known as "lone workers". Lone workers represent particular safety challenges. For example, how can an alarm be raised if they become injured or incapacitated? And how can you pinpoint their location in the event of an emergency?
The advent of GPS-enabled smart phones is a help, but a phone is no use if its operator is unable to dial out. And for workers in remote locations, cell phone coverage may not be available.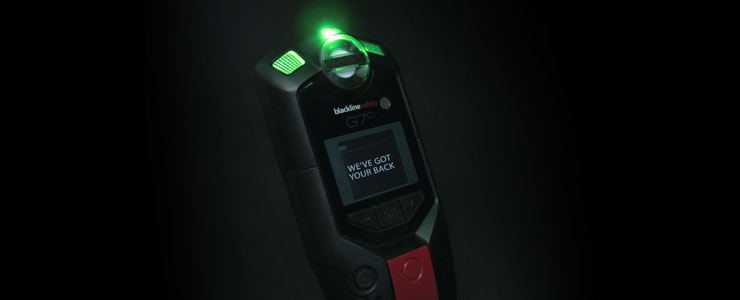 Blackline G7.